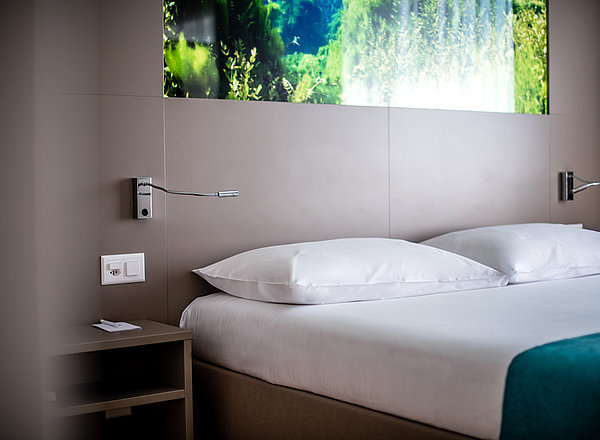 Hotel
Families are of paramount importance to us and we are committed to providing the best services for all generations. With 143 modern and decorated rooms on the theme of water, a 330 m2 conference centre, a restaurant with terrace and a fitness centre, Aquatis Hotel is your new top 4-star business hotel in Lausanne.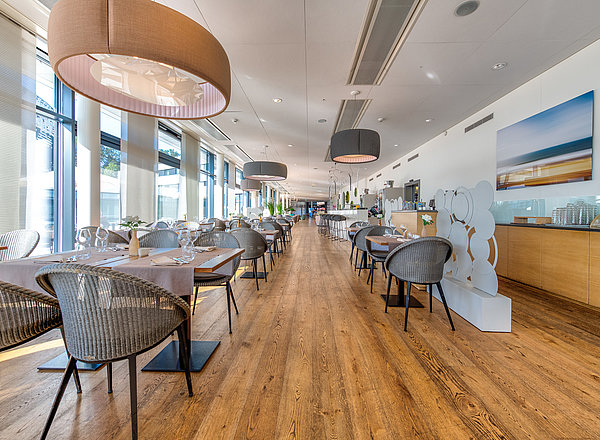 The Restaurants
On one side, a qualitative restaurant, with a contemporary cuisine, where you can enjoy a good meal in a comfort bubble.
On the other hand, a country and green atmosphere to enjoy daily dishes, pizzas, dishes to share in the restaurant The Garden.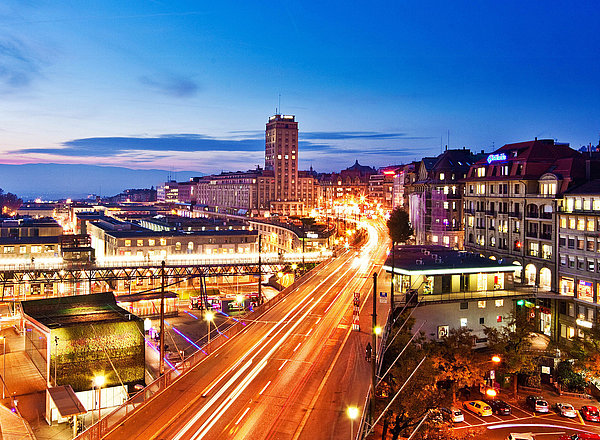 The Region
The AQUATIS platform is located north of Lausanne, at the exit of the A9 motorway and only 10 minutes from the city centre. Capital of the canton of Vaud and fourth largest city in Switzerland, Lausanne is distinguished by its vocation as an Olympic and sustainable city, a place of education and culture.